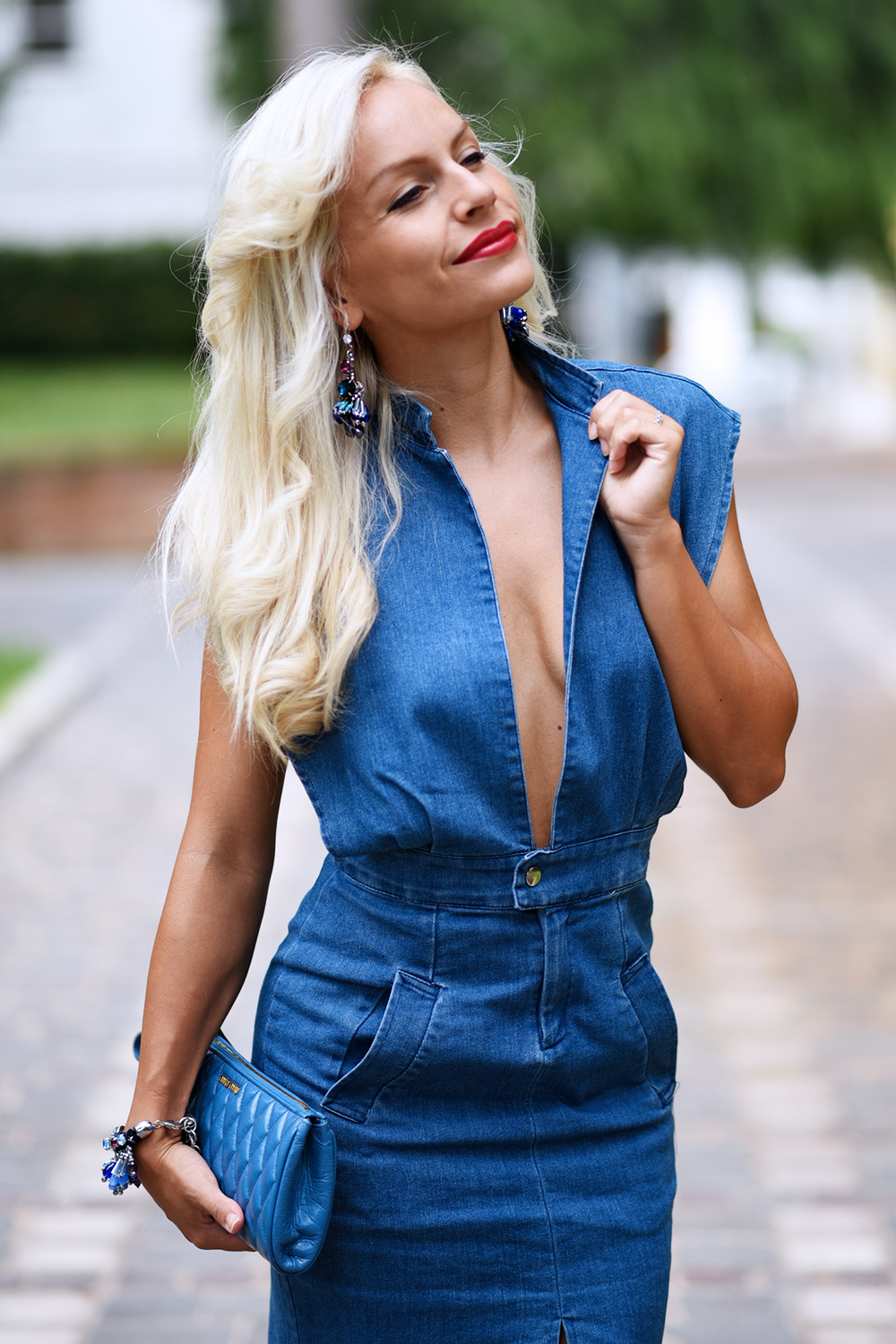 Il denim, la tela da lavoro per eccellenza, ha oramai sdoganato se stesso ed è diventato ultra chic.
Lo abbiamo visto dappertutto questa estate.

Non solo su gli oramai classici giacchini e gilet, ma anche su gonne, vestiti, borse ed accessori.
Io ho scelto di indossarlo in una versione iper femminile, quasi bon ton se non fosse per le scollature audaci dell'abito al ginocchio.
A completare il look una pochette Miu Miu in tinta, un paio di orecchini di Ottaviani ed un paio di pumps in vernice blu oceano.
Ecco il mio look del venerdì, per augurarvi uno splendido weekend di fine agosto.

Denim, the canvas overalls par excellence, has now cleared himself and became ultra chic.
We saw it everywhere during this summer.
Not only on the classic jackets and vests, but also on skirts, dresses, bags and accessories.
I chose to wear it in a ultra-feminine version, almost ladylike if were not for the deep necklines.
To complete the look, a Miu Miu clutch, a pair of Ottaviani earrings and a pair of blue ocean pumps.
Here is my Friday look, to wish you a wonderful late August weekend.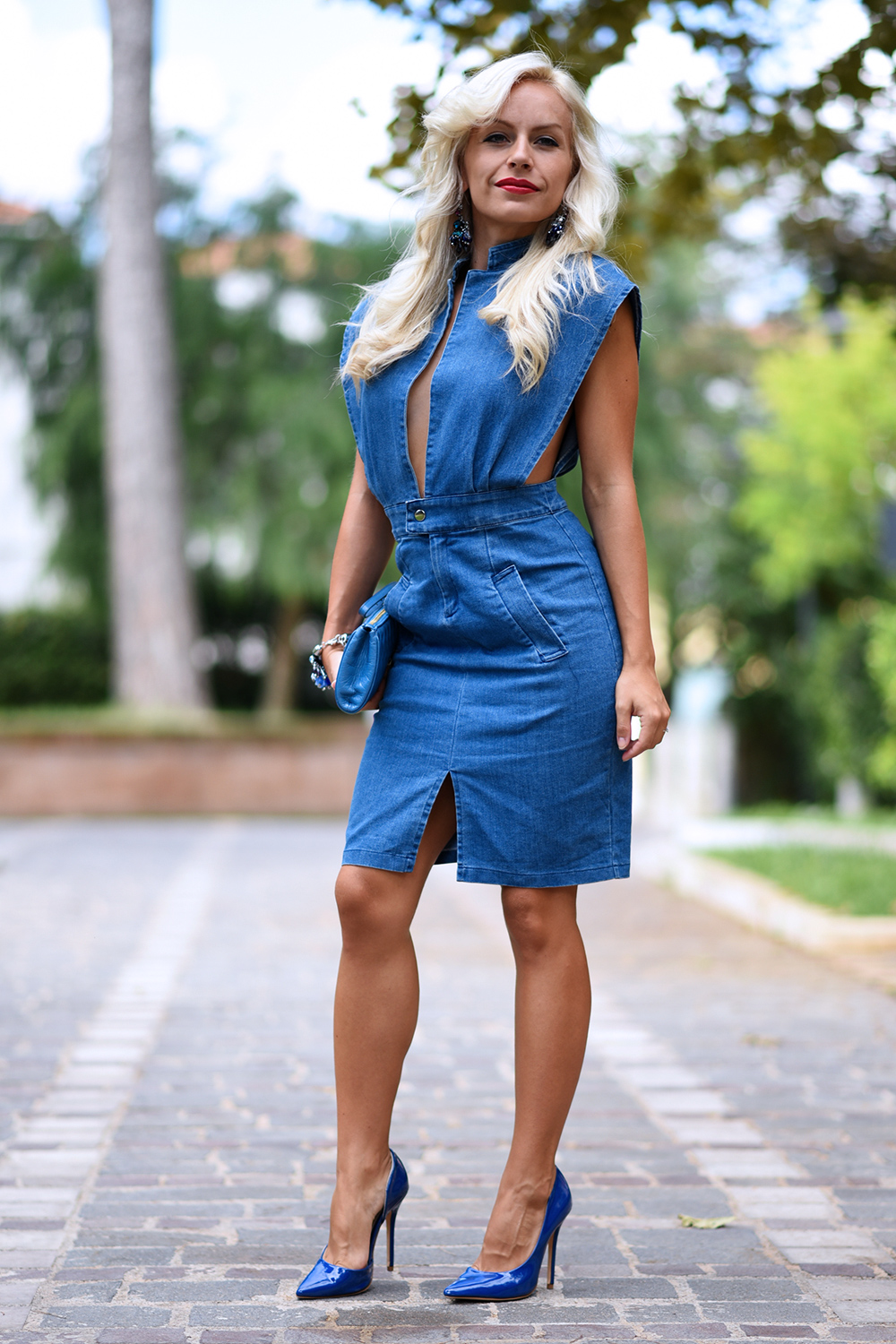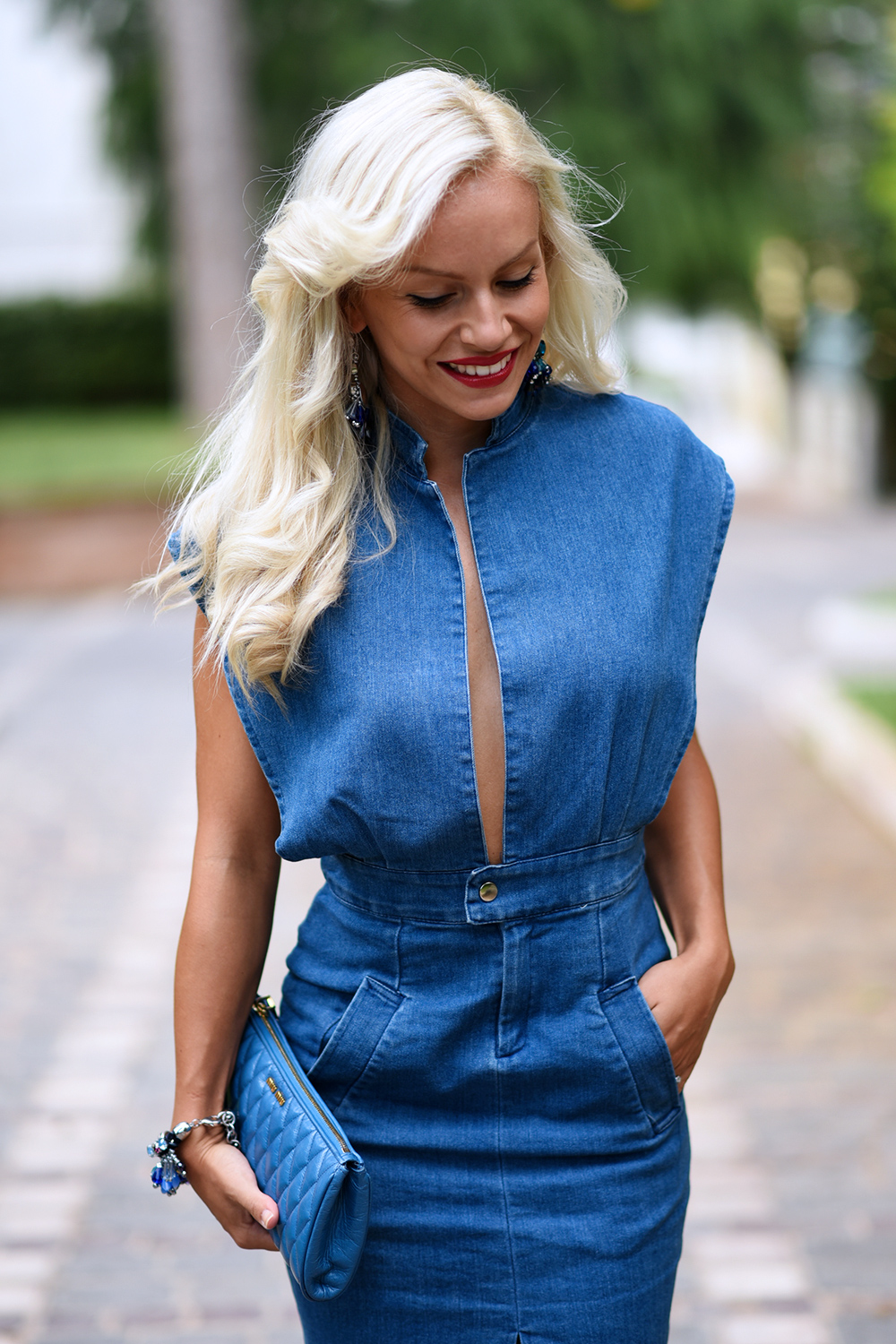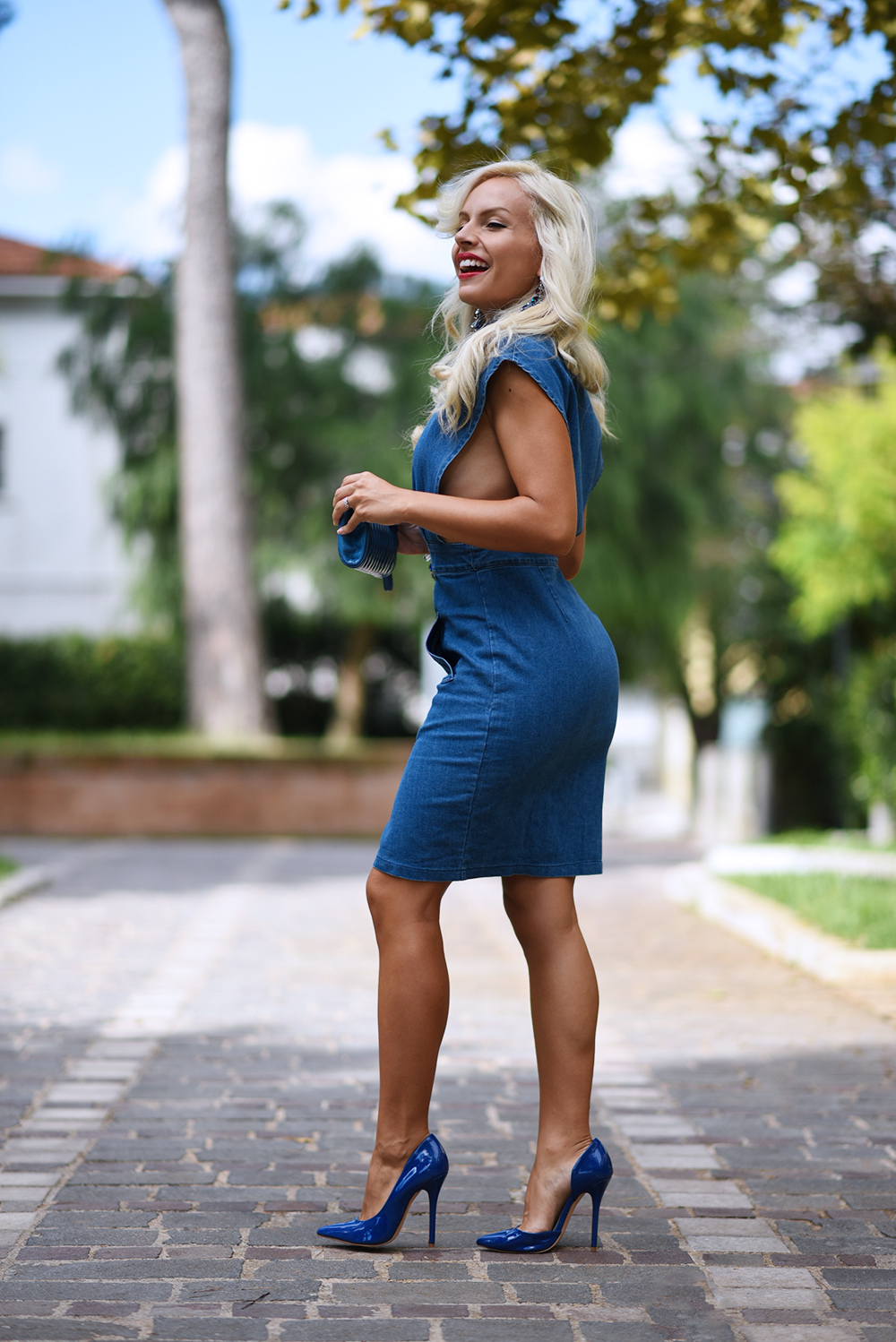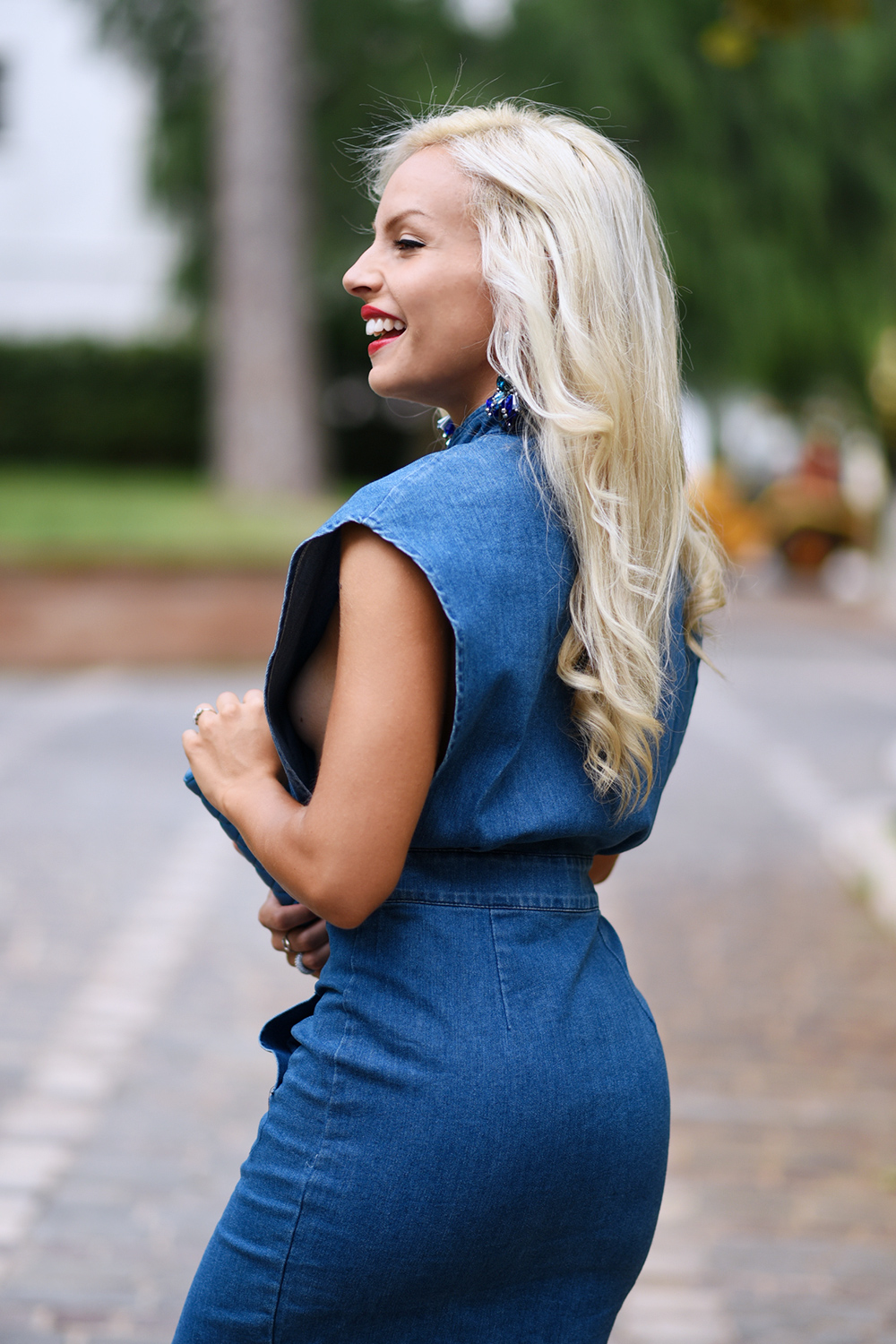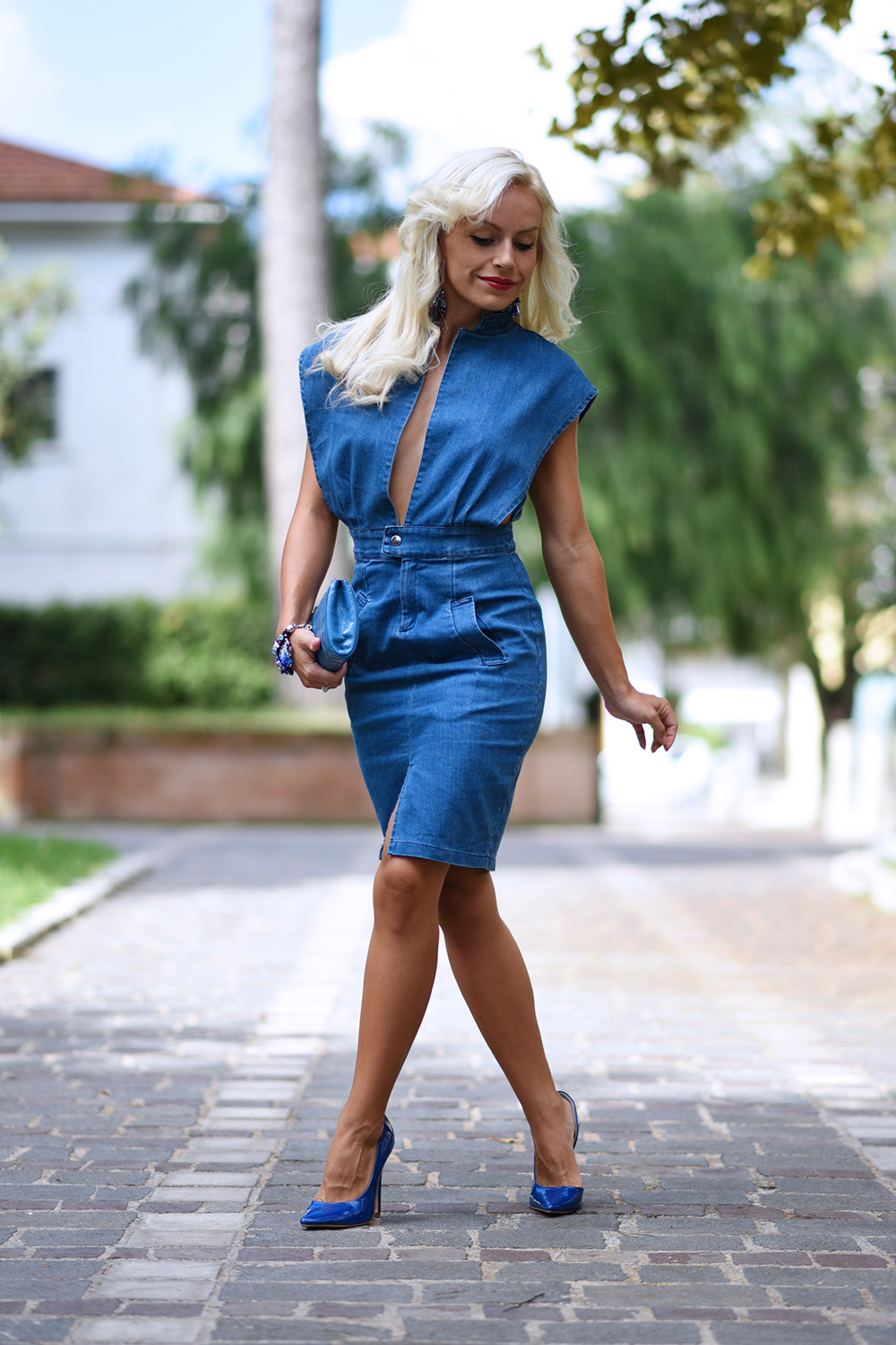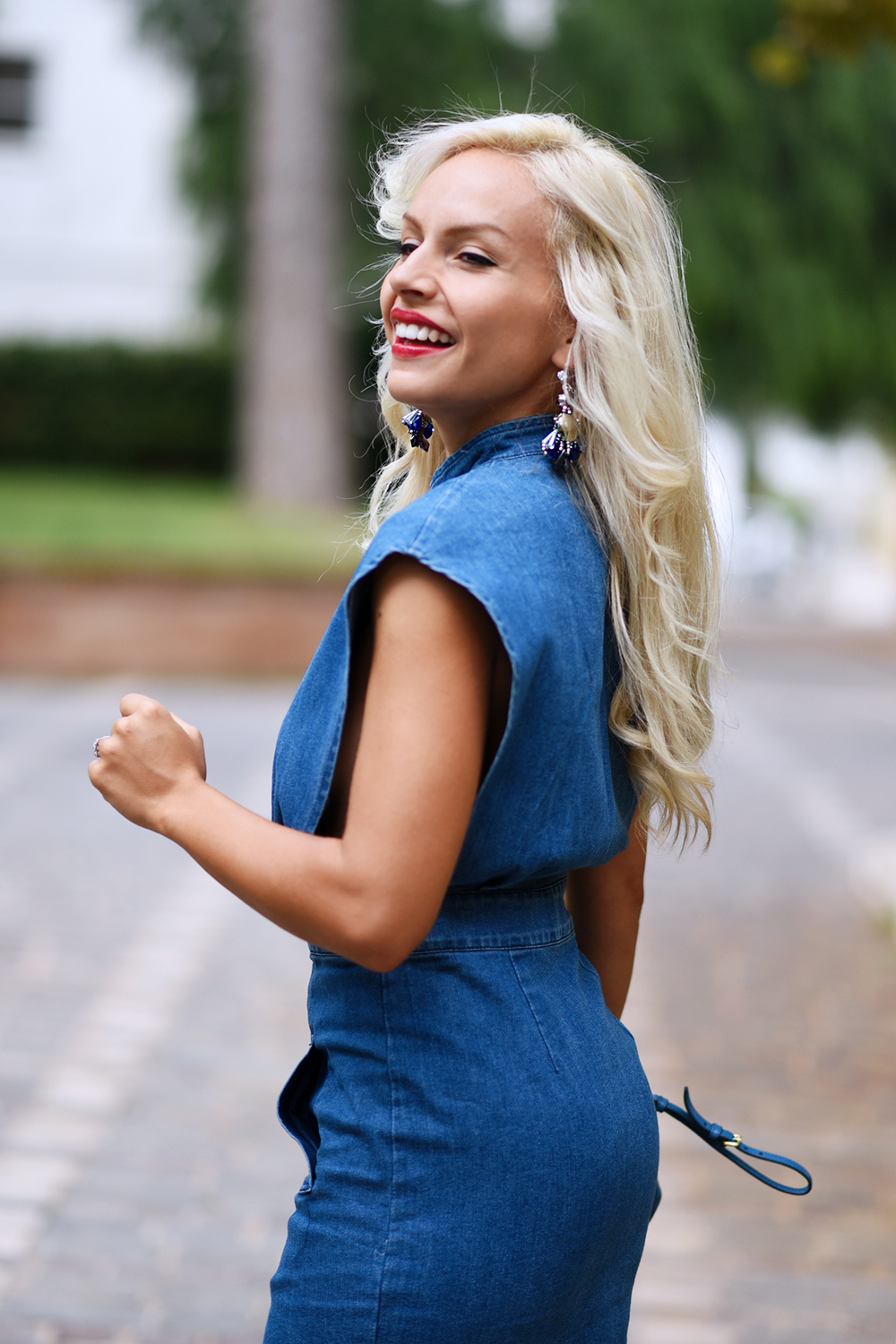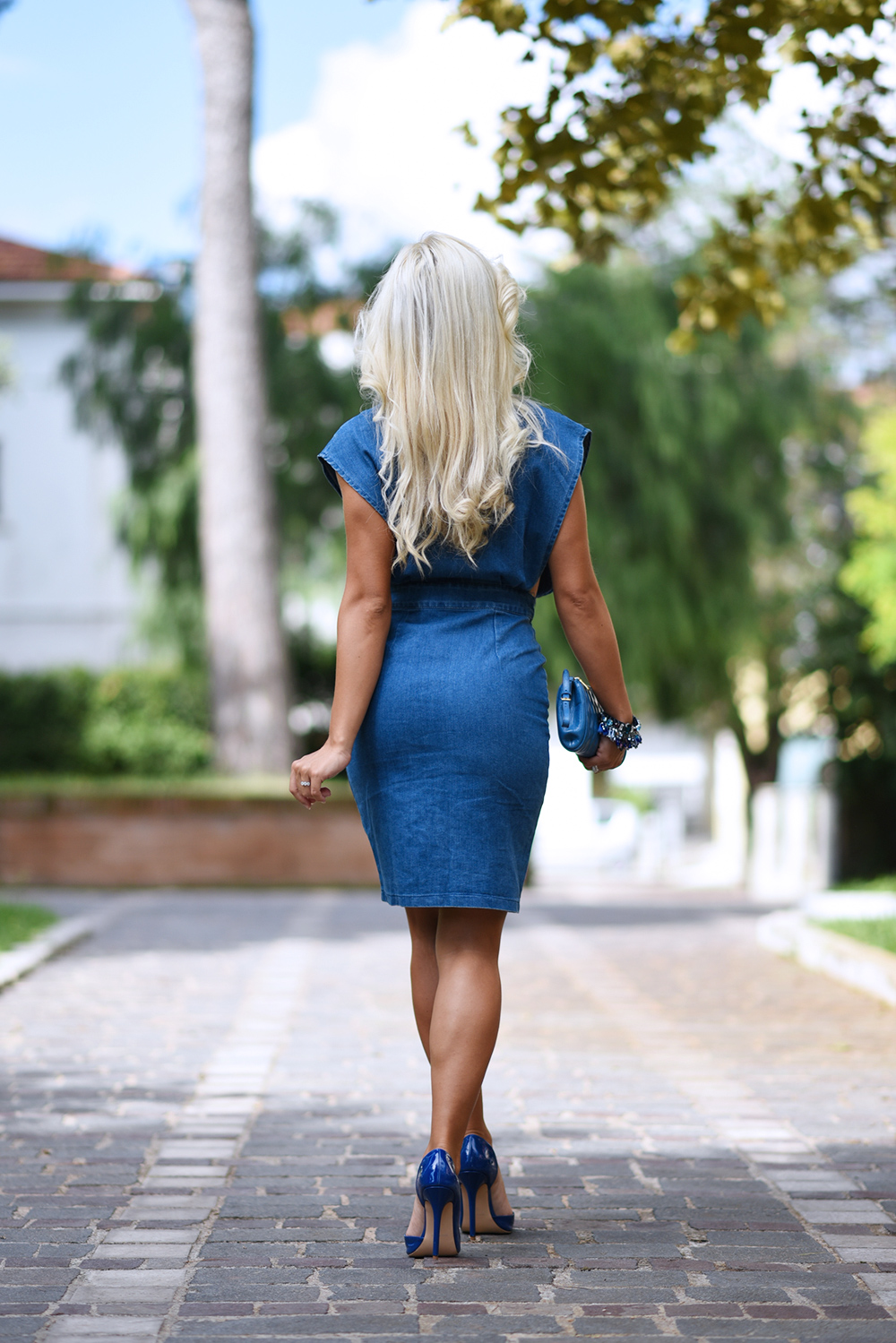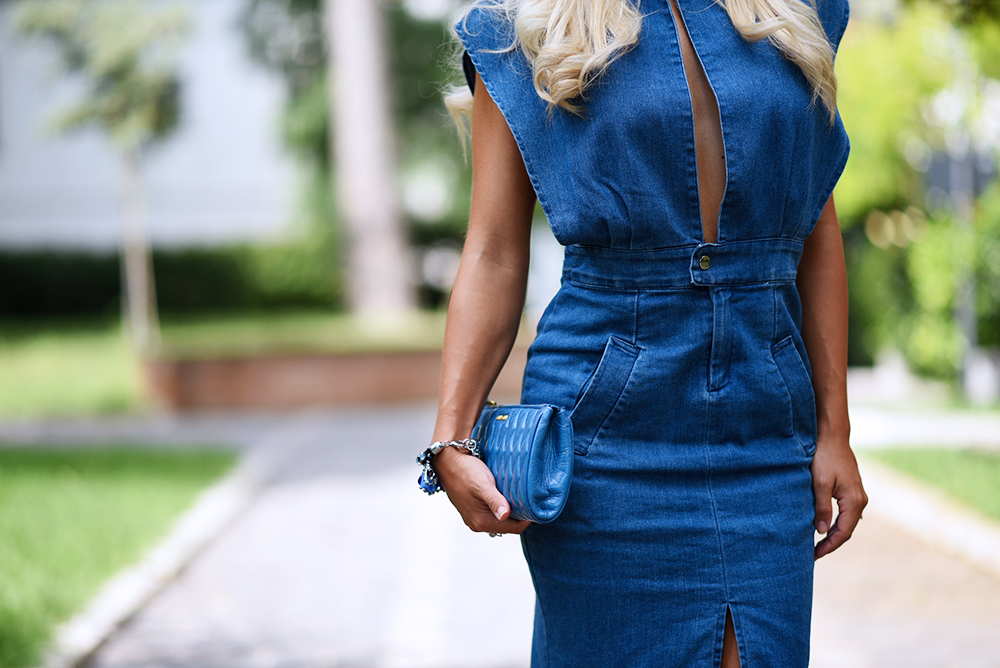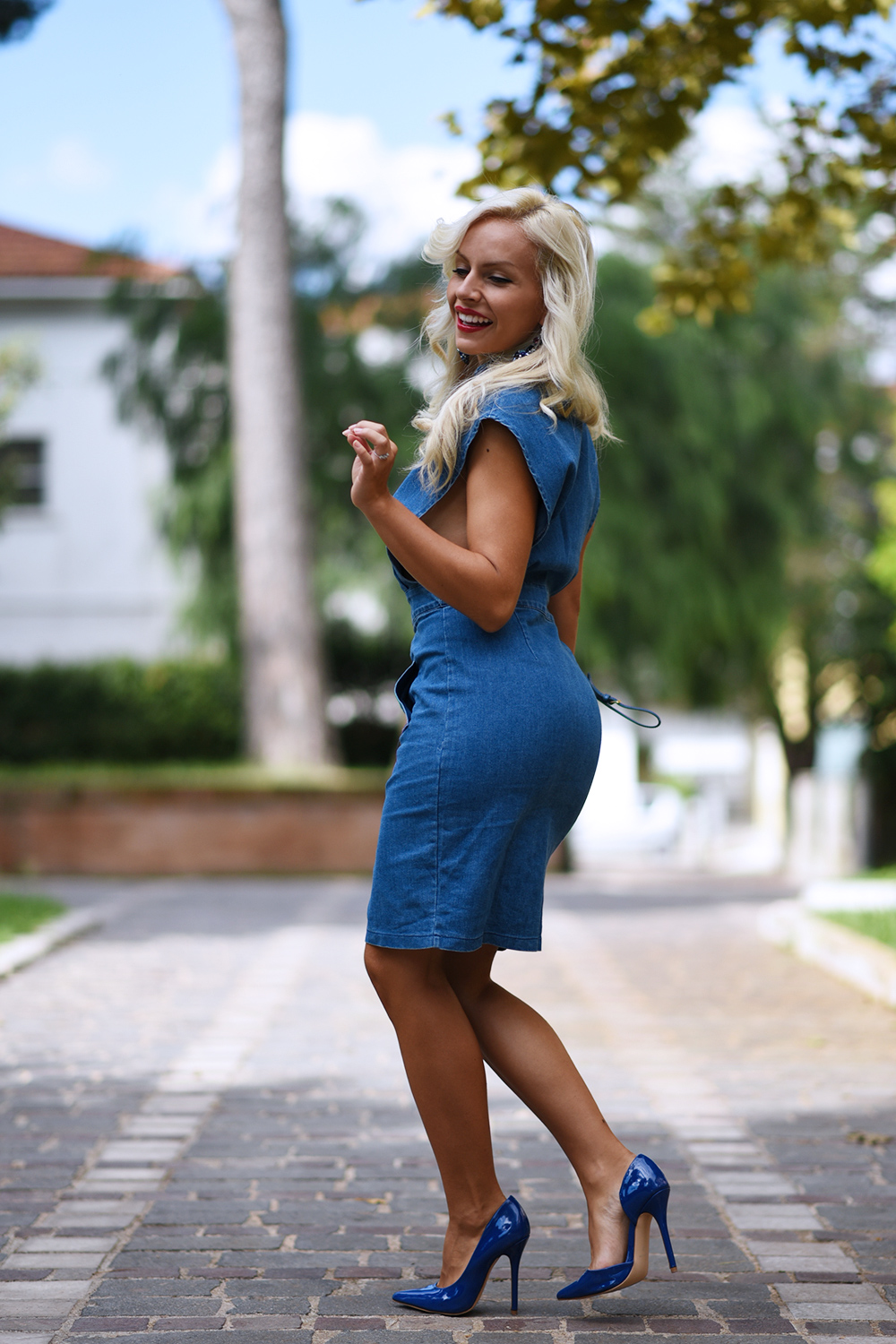 OUTFIT OF THE DAY:
BAG: Miu Miu
EARRINGS: Ottaviani
PUMPS: Motivi